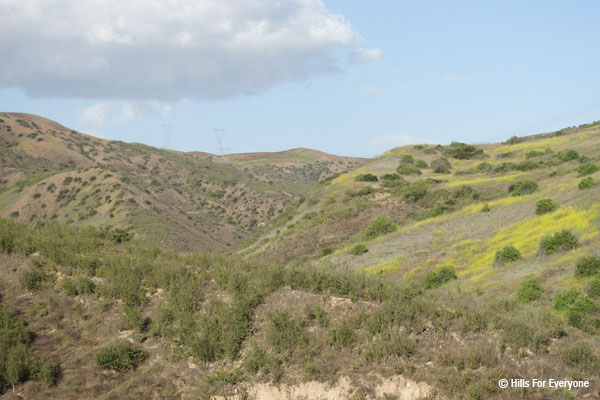 This project lies in an unincorporated portion of Yorba Linda and therefore the land use decisions will be governed by the County of Orange.
STATUS
The 4th District Court of Appeals agreed with Protect Our Homes and Hills in October 2017 that the project didn't properly analyze the project's water use, fire evacuation/access, nor properly describe the project setting adjacent to Chino Hills State Park.
Protect Our Homes and Hills filed another lawsuit in June 2017 to challenge the Board of Supervisors' approval.  Hills For Everyone, Endangered Habitats League, and Friends of Harbors, Beaches and Parks are co-petitioners in the suit.
The Board of Supervisors approved in a 4-1 vote the project with one daily access onto Stonehaven on May 9, 2017.
The Board of Supervisors rescinded the project approvals on December 13, 2016 and required the developer go back to the Planning Commission to add a secondary access.
Residents filed an appeal in October 2016 on several items lost in the first trial.  This process will likely take 12-18 months to resolve.
The trial for the Esperanza Hills case was heard in  May 2016.  The proposed statement of decision is in favor of the petitioners (us), with a few wins and a few losses but enough to overturn the Environmental Impact Report and project approvals.
The Yorba Linda City Council decided at its January 5, 2016 meeting to "prefer" the Aspen route, but left the San Antonio Canyon route on the table.
The community group Protect Our Homes and Hills took the lead in filing a lawsuit against the County of Orange and City of Yorba Linda.  Hills For Everyone, California Native Plant Society, Endangered Habitats League and Friends of Harbors, Beaches and Parks are co-petitioners in the suit.
The Supervisors unanimously approved the project on June 2, 2015.
The project's Environmental Impact Report was certified by the Orange County Board of Supervisors on March 10, 2015.
The Orange County Planning Commission unanimously recommended approval of the project on January 14, 2015.
QUICK FACTS
The Esperanza Hills/ project proposes approximately 340 units on over 460 acres.
Esperanza Hills proposes its only daily access on Stonehaven utilizing a 500 foot long, 110 foot tall bridge.  The emergency access is proposed through Cielo Vista, but the easement may be overburdened by the density of the Esperanza Hills project and may need to be adjudicated in court still.
The November 2008 Freeway Complex Fire burned this site down and stalled consideration of the projects.