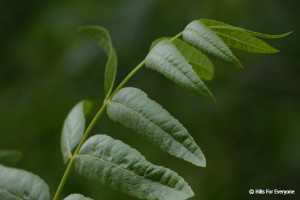 Hills For Everyone is a 501(c)(3) non-profit organization. All contributions are tax-deductible to the fullest extent of the law. Our IRS tax identification number is 95-3786751. An acknowledgement letter is sent for every donation received.
MONTHLY GIVING
Please consider a monthly gift that helps protect the hills throughout the year. To enroll in , please download this Monthly Giving Enrollment Form, print and complete the form, and mail it to Hills For Everyone. You can also enroll in recurring giving through the PayPal link above, check the box "Make this a Monthly Donation."
LEGACY SOCIETY: WILDLAND PARTNERS
Hills For Everyone formed a legacy society, called Wildland Partners, in 2013 to acknowledge the generosity of donors that have given $1,000 or more cumulatively. Download the informational brochure on Wildland Partners to learn more or to enroll.
PLANNED GIVING
When writing a will or living trust, you may wish to include Hills For Everyone as a beneficiary. Including a bequest in an estate plan is one of the simplest and most straight forward ways to give. Download the informational brochure on Planned Giving. Hills For Everyone can also be listed as the beneficiary of insurance policies or retirement plans. Please consider the options carefully.
DONATE BY MAIL
Make checks payable and mail to:
Hills For Everyone
P.O. Box 9835
Brea, CA 92822-1835